Have you already started your PhD? Come and visit Melbourne
Are you doing your PhD in Germany or are you a student undertaking a PhD somewhere else? Is your research related to climate change or energy systems, whether from a natural science, economic, technical, or social science perspective? Would you like to enhance your research and PhD experience with a visit to Melbourne?
Become a PhD exchange visitor!
As the Australian-German College, we especially welcome current PhD students from our partner universities in Berlin (Humboldt University and the Technical University of Berlin) and the University of Potsdam. However, even if you are researching your PhD elsewhere, we may be able to host you for a period of time at the University of Melbourne. If you are interested, please email manager@climate-energy-college.org. We will provide you with the vibrant research environment, desk space and non-financial support for accepted students (see financial support options below). Depending on your circumstances, we may also be able to assist you to facilitate your research visit, write letter(s) of support for funding applications, and advise on visa processes etc.
For German PhD students

German PhD students can apply for DAAD support for a 6- to 12-month research visit with the Australian-German Climate & Energy College here in Melbourne. Please let us know if you are interested; we are happy to assist.
What does DAAD offer?
The German Academic Exchange Services offers both, "short-term" (<6 months) and "year-long" (7 to 12 months) stipends to support you as PhD candidate. You will receive around € 1,300 per month, plus support for your travel and insurance costs. For more details, eligibility criteria and the application process, please visit the respective DAAD web pages:
Long-term (7-12 months) visits
What do you have to do?
You will have to file an application for either a short or long-term PhD stay ("Kurzstipendien" or "Jahresstipendien fuer Doktoranden") with DAAD directly. The forms and the application procedure are described on the DAAD web pages here: https://www.daad.de/ausland/studieren/stipendium/de/70-stipendien-finden-und-bewerben/
For your application to be successful, it is important that your exchange visit in Melbourne forms a key part of your PhD. For example, it would be preferrable if you arranged for a co-supervisor here at The University of Melbourne. If this sounds interesting, please contact us at manager@climate-energy-college.org, and we will help you to get in touch with a potential co-supervisor and to draft a recommendation letter for your DAAD application.
By when?
You can apply with DAAD for a short-term exchange visit (<6 month) at any time, but at least six months prior to your intended visit here in Melbourne.
For the long-term (7-12 months) stipends, there are two deadlines per year set by DAAD. Apply by 30 September for your exchange visit beginning from 1 February. See more details on the DAAD website.
For German Post-Docs and Master students
While we are primarily a College for PhD research, please feel free to contact us in regard to Masters-thesis exchange visits or if you are currently completing post-doctoral studies in the area of climate change, or energy transitions, whether from a natural science, economic, technical, or social science perspective. For further details, see the DAAD webpage at: https://www.daad.de/ausland/de/

For post-doctoral researchers, the Marie Curie International Outbound Fellowships from the European Commission provide another very worthwhile avenue. See here: http://ec.europa.eu/research/mariecurieactions/about-mca/actions/iof/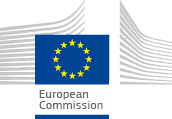 If you think that the College may be the right academic environment for your research, and if you are happy to organise the funding via DAAD or the European Commission or other means, please contact us for support and assistance.
Finally, Melbourne Global Mobility provides resources for incoming students applyting to study at the University of Melbourne for six month or a year: http://www.mobility.unimelb.edu.au/inbound